This Week in Worship
This Sunday, February 28, 2021, the second Sunday in Lent, we continue our worship series "The God we Can Know," based on the "I AM" sayings of Jesus found in the gospel of John. This week Jesus proclaims that he is the Light of the world found in John 8:12. This proclamation came as Jesus was teaching in the temple, and he was questioned on his authority. Jesus said, "Whoever follows me won't walk in darkness but will have the light of life." What does it mean to have the light of life? The Light of the World was like a beacon in a dark world, showing us the way. What does it look like to live in this light? Join us online or in person this coming Sunday.
Live Stream Sunday at 10:45 a.m.
If there is an interruption on the part of our internet service provider, the service will be recorded and uploaded to both the Facebook page and the YouTube Channel
Upcoming Worship Series
Lent begins February 17, 2021. If you would like to join with St. Paul's in observing a Holy Lent, click here for more information.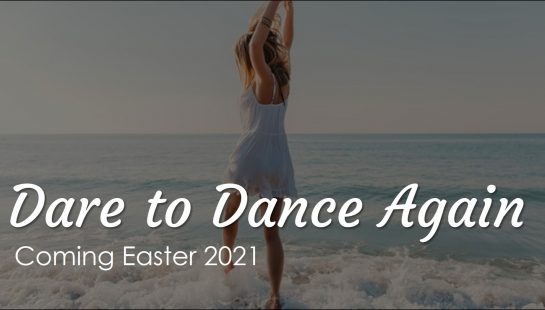 Dare to Dance Again
This Easter join us as we look at life and discipleship as a dance.
Series Highlighting our Connectional Ministries
The month of June will be a celebration of the connectional ministries through the Oklahoma Annual Conference.
A Beautiful Day in the Neighborhood
This series which starts in August 2021 uses the teaches of Fred Rogers.
Sign Up to Attend Worship In Person
We are still limiting seating to observe appropriate spacing for COVID protocols. Please sign up to attend this Sunday.
Sign Up to Attend Worship